About
Our dealers are the top shelf of the industry. They understand building loyalty with their customers, quick turn over of inventory and moving slow moving inventory increases profit.
Scott worked along side his father in a family owned salvage yard since the age of 6. His business and computer training coupled with his salvage yard background gave Scott the know-how to create Partslink in 1994 and PartSeek in 1996. These unique marketing tools continue to be a strong asset to salvage yards and the parts industry across North America.
---
Meet the Team
---
Looking to buy or sell parts? Check out Truck Parts Inventory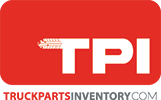 Partslink Service
How do other Partslink dealers use Partslink?
There are many ways to use Partslink. These are just a few:
Sell more parts
Buy wholesale
Build loyalty with customers
Wholesale surplus or excess parts
Know the industry
Partslink is for Truck Parts Companies.
If you are not a parts company, look for parts on PartSeek or Truck Parts Inventory.
Part Listings
Company and contact information in Bold print. 3 easy ways to contact the buyer/seller.
Filter parts by category, region and type.
Two types of ads, 2Buy or 4Sale. You can post unlimited ads!
Print only the ads you want.
No downloading of any programs is required. Entirely browser based.
Ad Entry
Run ads up to seven days.
Ads placed on Partslink.com are run immediately.
Ads are easy to enter and place into the system.
Easy to add pictures.